01692 502800 

sales@instromet.co.uk
Instromet Weather Systems Ltd is a UK manufacturer of prestige hand-built weather stations as well as weather monitoring & activation equipment.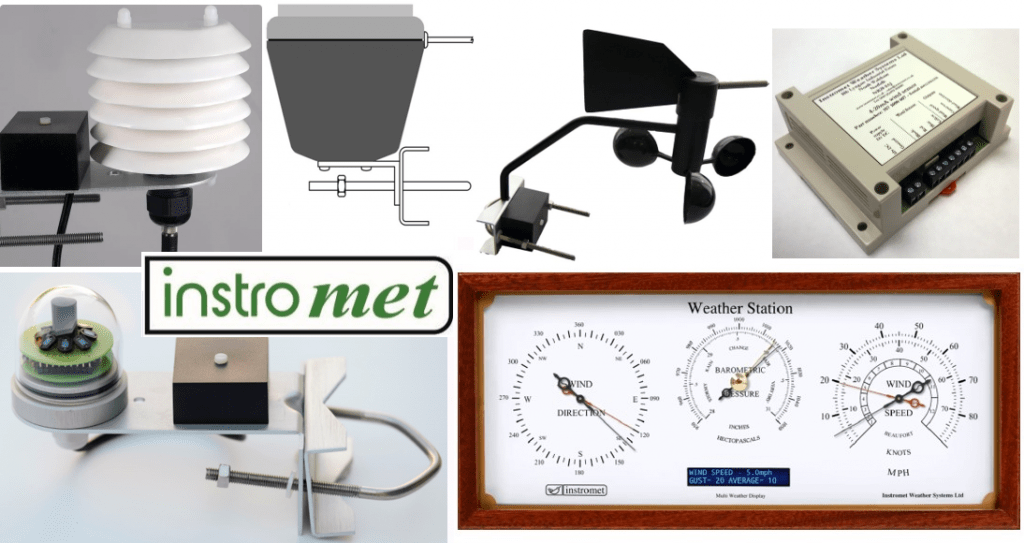 Instromet specialise in weather station, weather instruments and weather monitoring equipment all handmade in Britain. Analogue style dial weather displays. Also industrial output wind sensors, wind switches, weather systems, data loggers and sensors.
Hand Built Weather Instruments
Instromet Weather Systems Ltd have been hand-building weather stations, weather Instruments and weather monitoring equipment in the UK for 35 years. We pride ourselves on the build quality. This is reflected by many of the original stations and sensors that are still in daily use.
These are unique stations and include some distinctive features. They include a variety of solid hardwood cabinets along with the easy to view dial display. Also, by the range of sensors and add-on's such as data loggers.
All our stations are all built to order and we can often custom modify certain features to customer requirements. These include adding corporate & club branding. We sell all our stations as complete systems which are easy to set-up. Telephone and email product support available during office hours.
Wind, rain, sun, temperature, barometric and humidity sensing weather instruments
Our product range includes weather stations and weather monitoring equipment and systems. Wind, rain, sun, temperature, barometric and humidity sensing. Data logging with software as well as standalone sensors.
Instromet also manufactures wind activated switches and industry standard wind sensors. The industrial wind sensors have 0-10V DC and 4-20mA outputs for commercial applications using PLCs.
Instromet Weather Instruments are used by
Schools, golf and sailing clubs are among our weather station customers. Other esteemed customers include Oxford and Cambridge Universities, Anglia water and the Royal National Lifeboat institute. We also have many dedicated domestic users.
See our complete range of our weather products.
Our PDF brochure of our traditional weather stations and replacement weather sensors here. Specifications as well as more images included.
Printed copies available on request.
Our secure shopping cart features all our most popular products. This accepts most major debit & credit cards and PayPal