Standalone Wind Speed Monitor
Wind speed monitor overview
The Instromet wind speed monitor is an ideal solution for the monitoring of wind speed. The complete system includes an outdoor wind sensor and 25 metres of sensor cable. Also includes a 12 volt power adaptor and a wall monitor display. The wind speed monitor can be connected to our 12 V wind switch to give real time wind speed data with this device.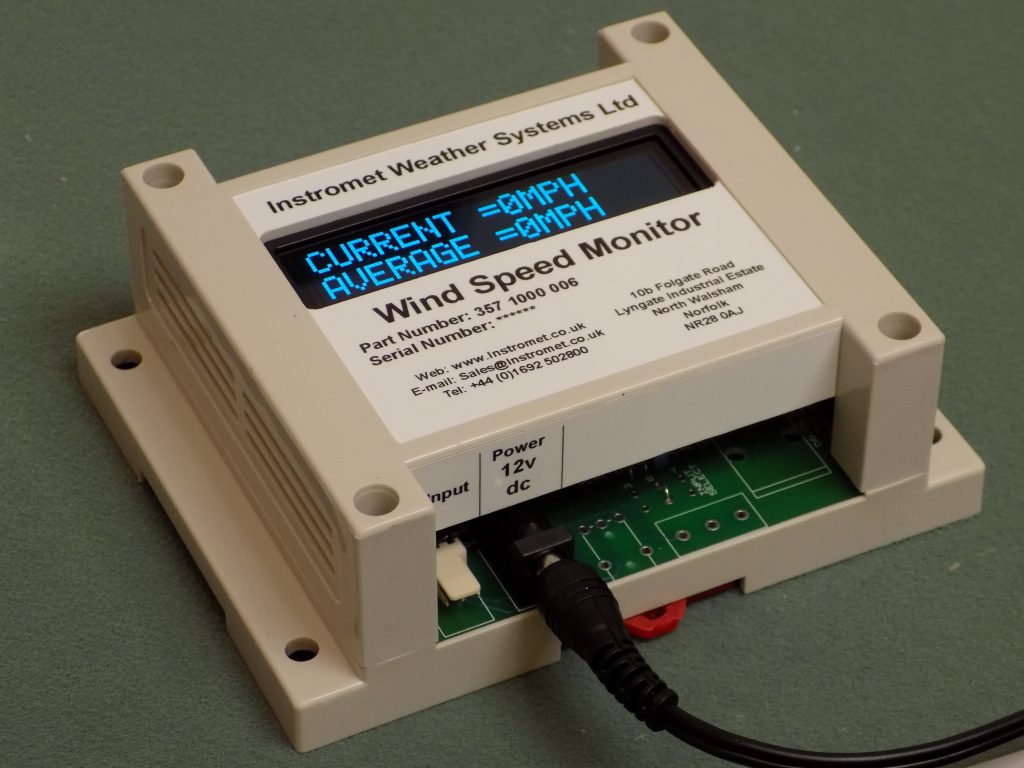 Wind monitor features
The wind display is capable of displaying three parameters.
Real time wind speed
Max gust received
Average wind speed
The display uses the wind speed data recorded since last manual display reset to generate the gust and average readouts.
Wind Speed selectable units:
Miles Per Hour (M. P. H.)
Kilometres Per Hour (K. P. H.)
Metres Per Second (M. P. S.)
Monitoring display mounting
Mount the wall display either with the four corner screw holes or using the DIN rail mounted.
Wind Sensor note. The roof mounted wind speed sensor comes supplied with a mounting clamp. This allows easy installation on masts with a diameter of 25 to 50 mm.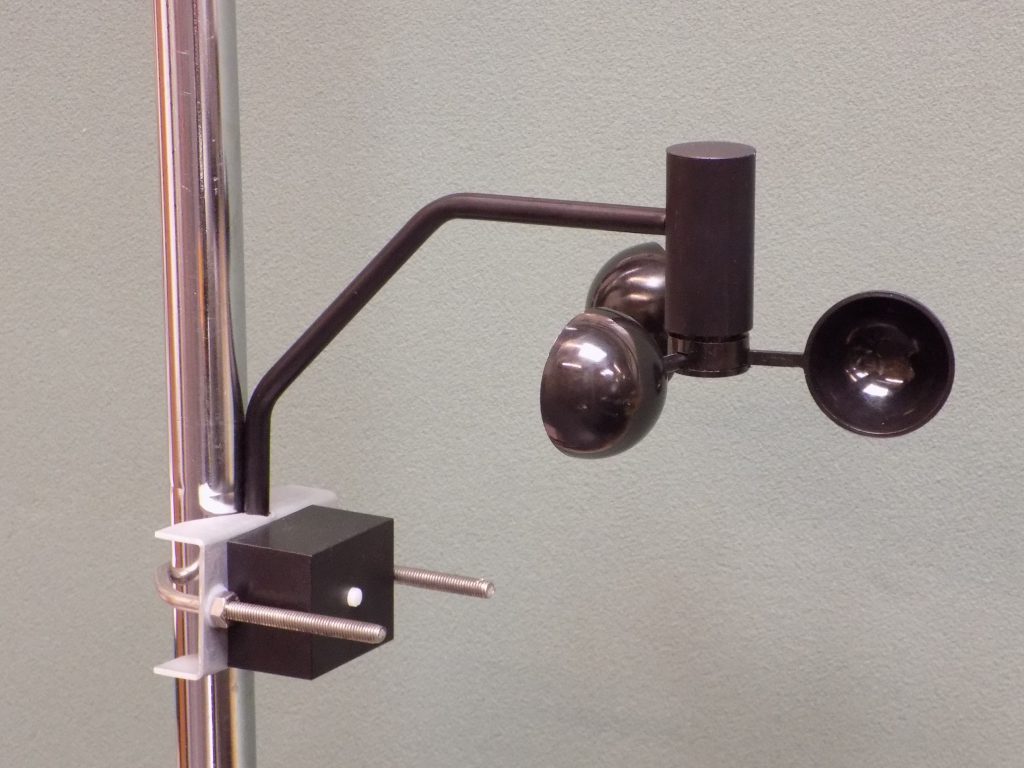 Technical Specification
Accuracy: ±5% or 3 Knots
Materials: Sensor assemblies uses anodised aluminium alloy, stainless steel. Also using nylon, injection moulded polypropylene anemometer cups. Cable length: 25 metres as standard (additional cables available on request up to 100 metres).
Power supply: 12 V DC output.

Mounting kits: Aluminium masts of 1½" diameter:
Mast 480 1000 103 (1 metre)
Mast 480 1000 096 (2 metres)
Roof/ slate mounted mast kit. For non-chimney dwellings. Part No 480 1000 097
Standalone monitor – shopping cart