Temperature Sensor
Temperature sensor overview
The Instromet temperature sensor (probe) is for use in with our weather stations. This temperature probe is for use with our weather stations. This will give an on display readout of the temperature measurement. The temperature probe is compatible with a number of our weather systems. This includes the Atmos, Climatica, Executive as well as the MetPlus ranges of weather station.
Stevenson screen styled louvred enclosure
Made with a Stevenson screen styled louvred enclosure, designed to keep direct sunlight from making contact with the temperature probes. The screen also allows free circulation of airflow.
Installation Instructions
This unit can be wall or mast mounted. It should be fitted where there is free movement of air. Keep away from heater and ventilation outlets. Also keep away from chimneys, warm walls and flat roofs, which may radiate heat during sunny periods. Can also be used in controlled environments such as greenhouses to monitor temperature.
Temperature sensor mounting
The sensor comes with 25 metres of 2 core cable as well as a mast mounting 55 mm opening U-bolt.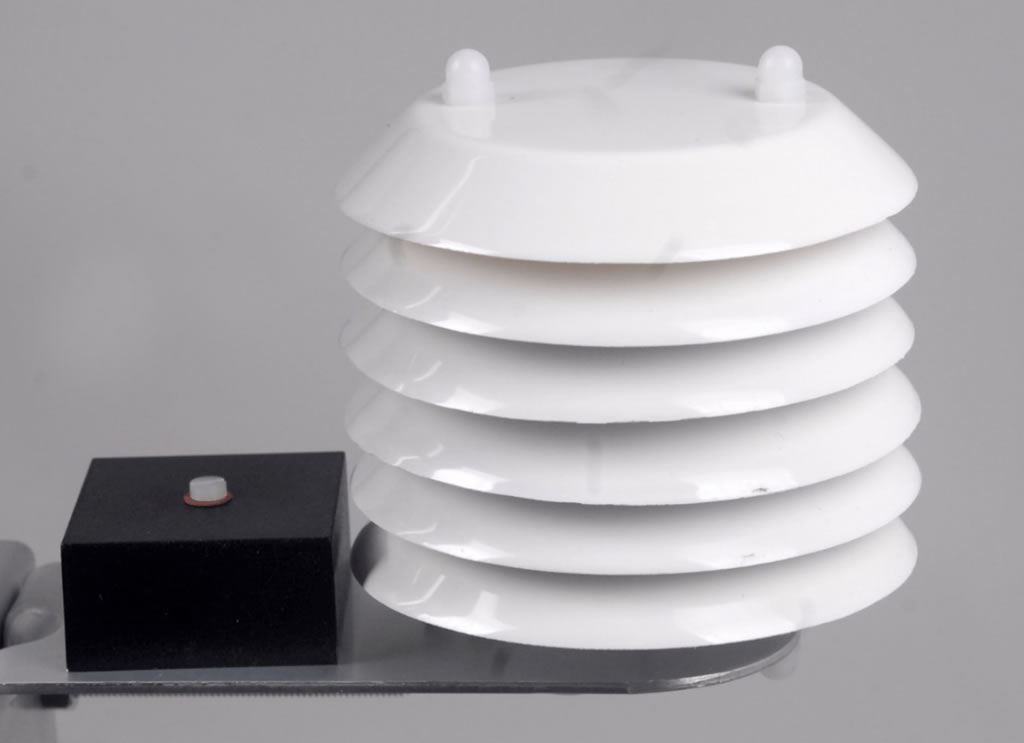 Sensor details, setup and user guide.