Standalone Rainfall Sensor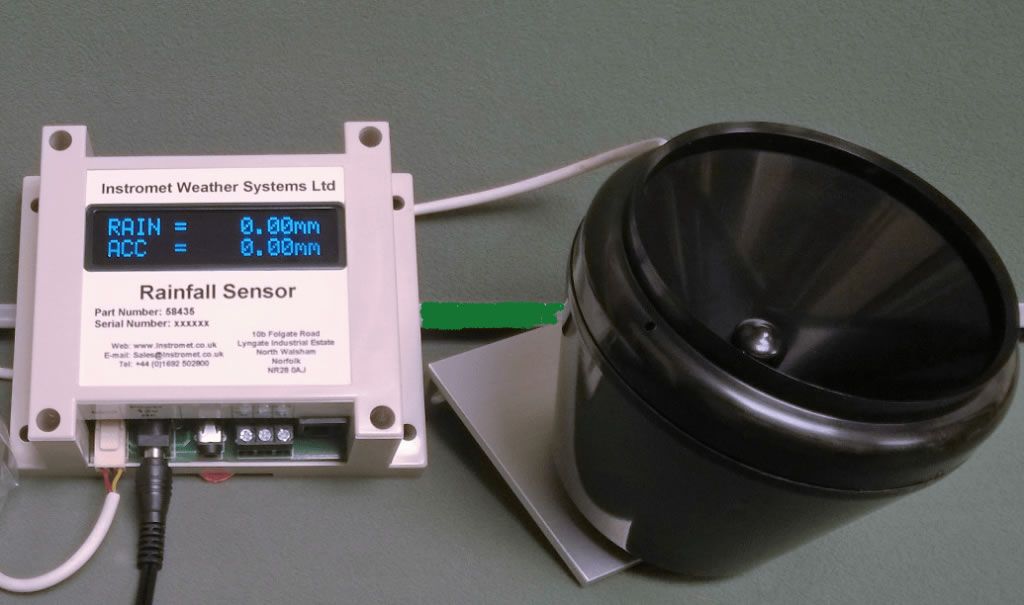 Rainfall sensor with display overview
Our rainfall sensor systems record and displays daily rainfall and accumulated rainfall. The rain gauge system comes complete with a rainfall sensor, 25 metres of sensor cable. Also includes a 12 V DC adaptor and wall display.
Other LCD display features/functions include, time/date and mm or inch rainfall total selection. Either a 9 A.M. or midnight reset of current rainfall total (please specify preferred reset when ordering).
The display also has an 'AUX' output for connection to an external data logger. This outputs the sensor 5 V dc pulse every time rainfall is counted.
Another feature of the display is that it can be mounted on a DIN rail. This allows secure and easy wall mounting as well as quick removal.
Rain sensor display options

A back-lit OLED display can be fitted in place of the standard LCD one. This makes the display a little more visible at distance and can be seen in the dark. This display does however come with an extra 30mA current draw. So be aware is using in a battery powered application.

Instromet standalone rain sensor details, setup and users guide.
What our customers said
I like the overall design. It looks solid, purposeful and well built, an object you would expect to last you some considerable time. N Felstead
The device was very easy to install and set up and I am very pleased with it. A. Norbury
Rainfall Sensor Datalogger
In addition to our standalone systems, we make a purpose built data logger which uses its own dedicated software.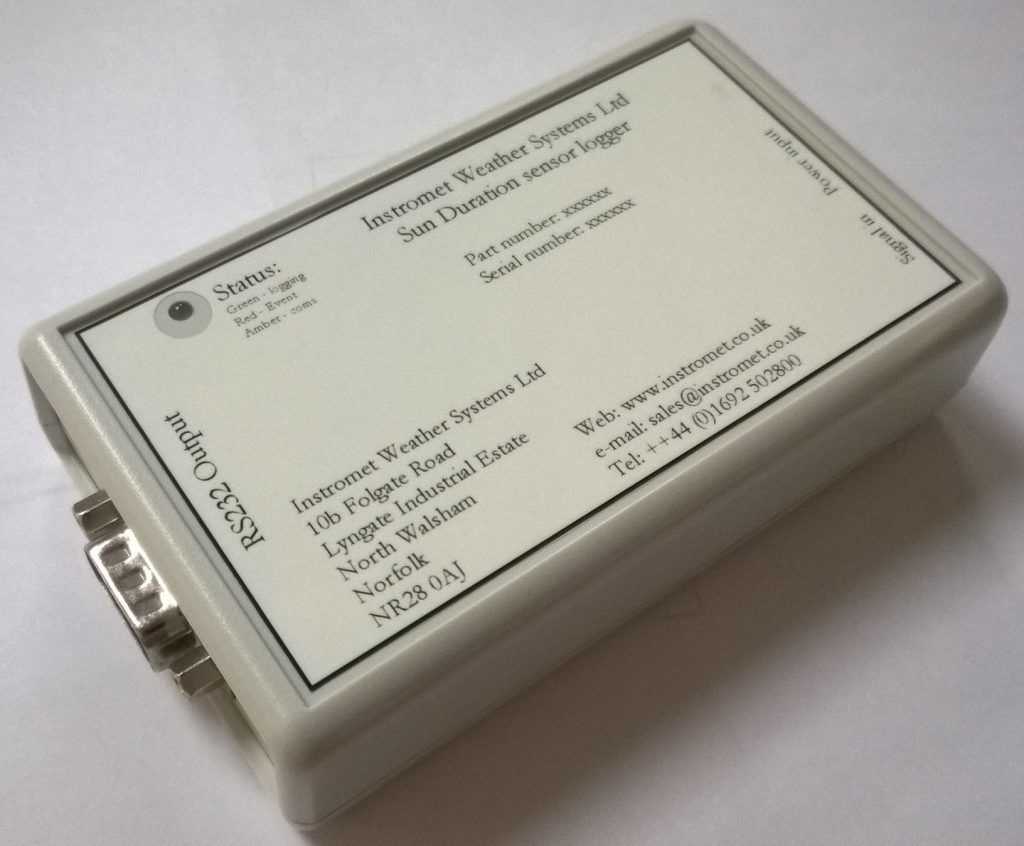 Rain sensor spares and optional extras