Standalone Sun and Rain sensor Data logger
Data logger overview
An optional extra for the standalone sun and rain sensor systems, the data logger is a popular addition. These loggers work alongside the standalone sensor systems to give the user historical sensor data. The logger will connect to a PC running Windows 7/8 or 10.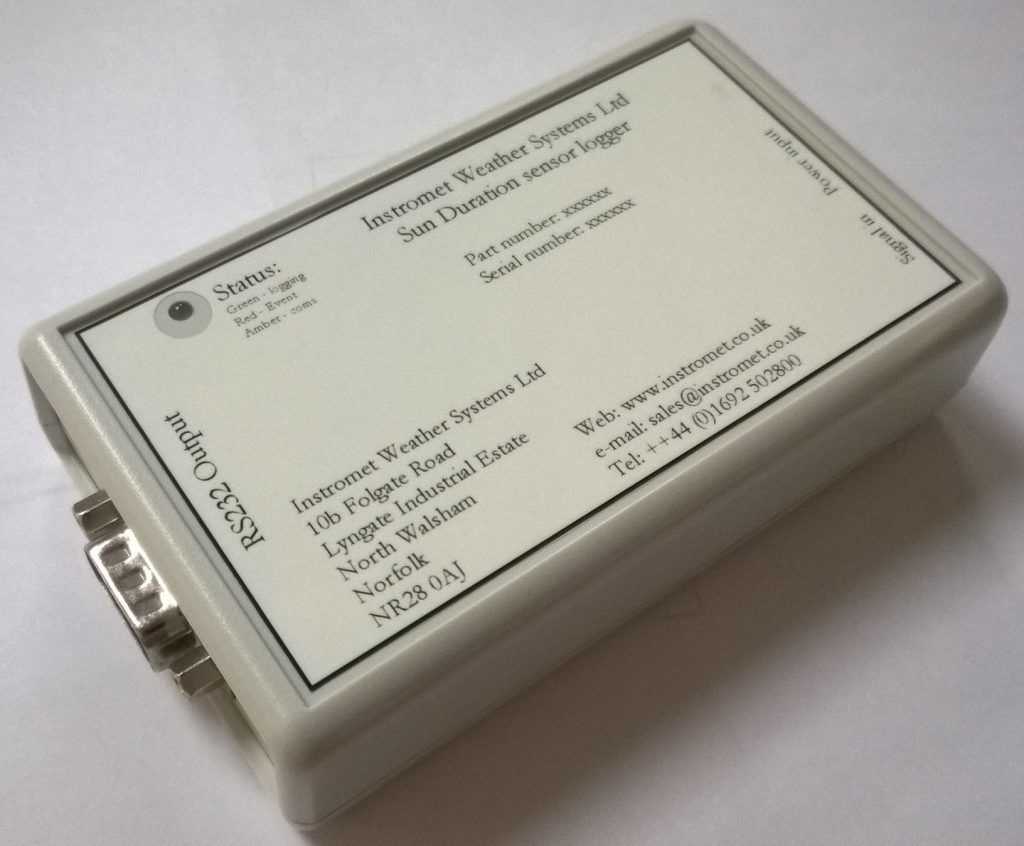 Made with a simple design, the logger comes supplied with a 12V DC power supply (aux power input included). Supplied complete with a 1 metre x 2 core cable for connecting to our standalone products. Supplied with an RS232 cable for connecting to a Windows PC serial input.
We have two different types of the data loggers available. One is for the standalone sun sensor and one is for the standalone rainfall sensor. Sun logger: Part number – 480 1000 197. Rain logger: Part number – 480 1000 196.
The sun or rain logs are stored on an internal 2mb flash chip capable of storing 32768 entries.
Data logger software
The data logging software for this product can be downloaded and installed from the link below.
The software needs to be activated with the code supplied with the logger. With inbuilt code to tells the software which version to install (Sun or Rain).
Software features include:
Comprehensive communication / operation setup screen with online update.
Generate CSV files (spreadsheets) of your periodic data.
Auto or manual data download facility.
Data report screens relevant to each sensor type (sun or rain) which are period selectable.
The ability to add location detail to reports.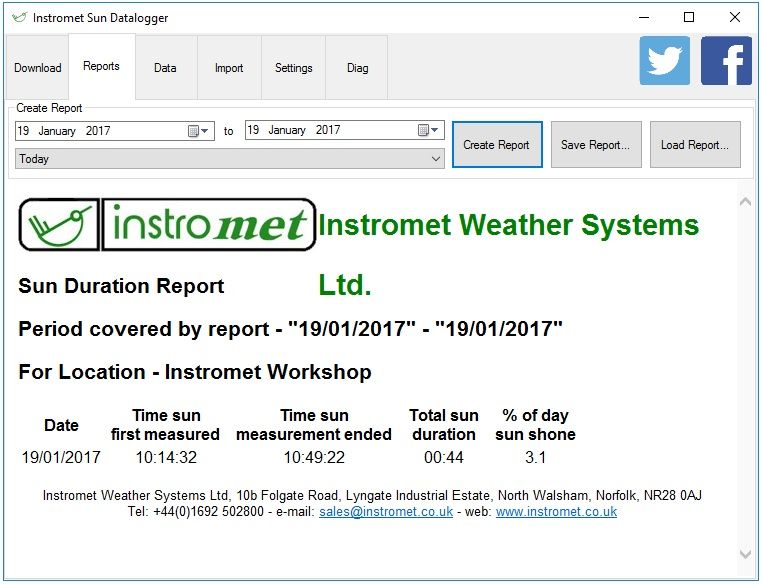 The software will have further features and functions added from time to time. These will be available via an online update, which the software will check upon start up.
Data logger optional extra
As an expansion to the above loggers, we are able to offer an RS232 to USB converter cable. Converter cable required when using a Windows PC or laptop without a serial input.