Sun & Rain data logger download
Weather data logger software for the standalone sun and rain sensors. Download the software to accompany our standalone sun or rain sensor and data logger. This software is only designed to work with the Instromet sun and rain data loggers.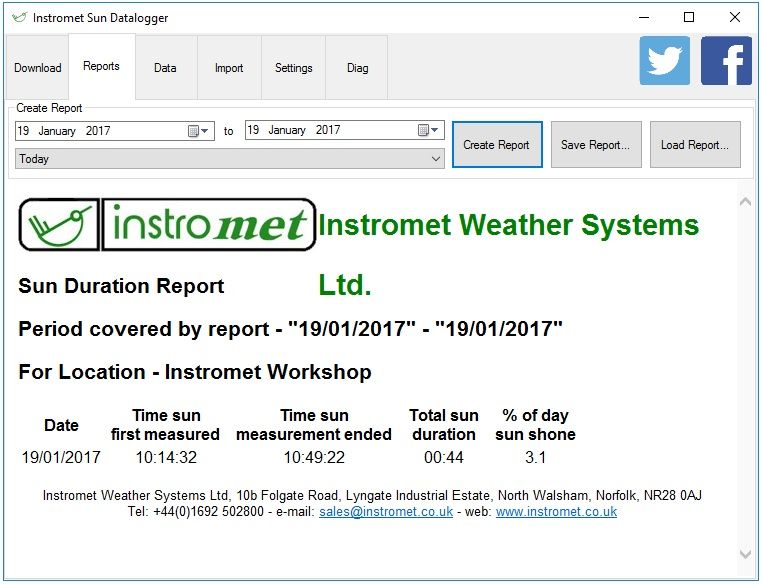 Weather data logger software download instructions
This will open a zipped file in your internet browser in the bottom left-hand corner of your screen. This will open in top right-hand side of your screen on some browsers. Click on the zipped file and a window will open with the options to click 'Setup _x 64', & 'Setup _x 86'.
Double click on the appropriate one for your computer [x 86 = 32 bit CPU – x 64 = 64 bit CPU] and a new window will open.
Click on 'more info' [top left-hand side] and a 'run anyway' tab will open below. Click on this and follow the download installing wizard to load the new software.
You will need to enter the activation code which you will find on the quick start guide supplied with the logger.
You are now ready to start data logging your sun or rain sensor readings. Please contact Instromet if you need any further assistance in setting up your data logger.